We've covered the first five steps to company inbound marketing, and now you've come to the real "rubber meets the road" steps. In our previous articles, we discussed the first five steps to developing a marketing plan. If you missed any of the first three articles in this series, please review that first, and then jump right into the next steps below.
Step #6: Develop your plan
You can map out your plan with a formalized template, a spreadsheet, or just a document that outlines your goals and the strategies you intend to use to reach those inbound marketing goals. Whichever format you choose to use, follow the steps described in this section of the blog. 
Step #1 is selecting your primary goals. You will use them to develop a written plan, which will be your unifying document for your inbound strategies. Include realistic deadlines for each step, make assignments as necessary, and assure that every step focuses on your inbound goals, which should be tied to your company's vision or mission. Your plan provides you with both your long-term vision and short-term goals that will motivate you to stay focused.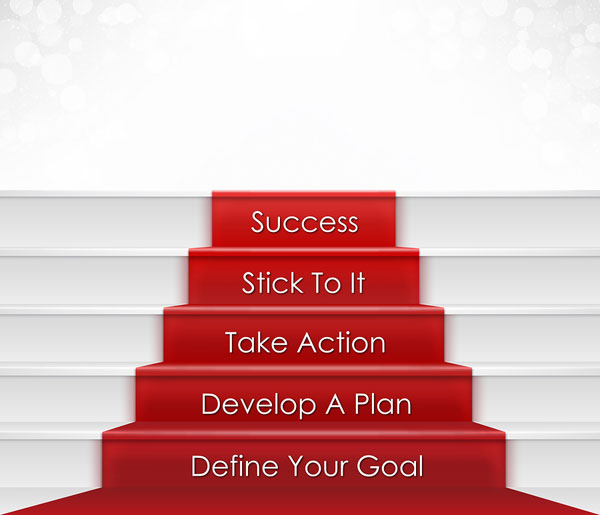 We recommend:
Start by optimizing your website. If your company website is poorly designed (unintuitive, out of date, not mobile-friendly, not website accessible), then begin there.
Research your keyword phrases. There are typically a few keyword phrases (common search terms) that are used to drive people to find your website and your particular products or services. Knowing those will help you create content that will increase your site traffic and possible prospects.
Review and rewrite your website content to include keywords and information you discovered in the buyer journey process. Your company website will be your primary resource in nearly every aspect of inbound marketing strategies. Every page of your company's website is an opportunity to create useful and informative content (as well as improve your SEO).
Create branded social media channels for Facebook and Twitter. If you have the resources, add Instagram as well. Some companies show higher engagement from Facebook and Instagram, so don't hesitate to switch it up if necessary. If you have already set up these channels but haven't used them consistently, consider a refresh to include images, content, and posts focused on your keywords and selected goals. Schedule posts, link to informative content, be engaging, and think strategically.
Start a blog. This is one of the most effective ways to add valuable marketing content to your website and draw potential customers to you. It is also one of the best ways to boost your SEO rankings on a regular schedule. And blogs are an excellent way to tell your company's stories in a personal and engaging way. Oh, and don't forget to include a call to action (CTA) on each blog post as well, since it is highly likely that your business gets found from one of those captivating blog posts.
Develop content to share. This can be time-consuming, but having at least one useful download that encourages prospects to share their contact information with you will make it all worthwhile. If you are focused on just one persona, your content will focus on their priorities and needs. If you have multiple personas, you will develop content targeting each persona's unique interests. You should tie each piece of content to the overall goals of your company.

You'll begin this task by looking at what marketing assets you already have so you can repurpose them when possible. This will also tell you what new content you need to create to address your persona's interests. You will also organize and catalog your old and new content so it is easy to retrieve and repurpose. Be sure to catalog each piece of content by title, persona target, buyer's journey stage, targeted keyword phrases, and content format.
Create conversion points where your site visitors can take action. This includes website forms to download content, get more information, schedule an appointment, subscribe to your blog, or even buy your product. You'll also want to create calls to action (CTAs) for those folks who are still in the skeptical stage.

Consider multiple mediums to interact with and help guide your potential customer through your offerings. A video about "who we are" or  "how we make it happen" are interesting options. There are so many creative ways to be there with influencing content, but you've got to be there.
Create an email nurturing campaign (segmented by the targeted audience and their needs). You will eventually create relevant content for each targeted persona's interests and needs by providing content they can use along the way, depending on where they are in their journey. 
Step #7: Work the plan; create a workflow 
Consistency is the key to inbound marketing success. Create a schedule and stick with it. This can include blogging, social media posts, website content, downloadable content, videos, Facebook ads, and so much more. But, start with the basics and add other strategies as time and resources permit. Refer back to step #6: Developing your plan, where we've provided a typical order for implementing and working your plan.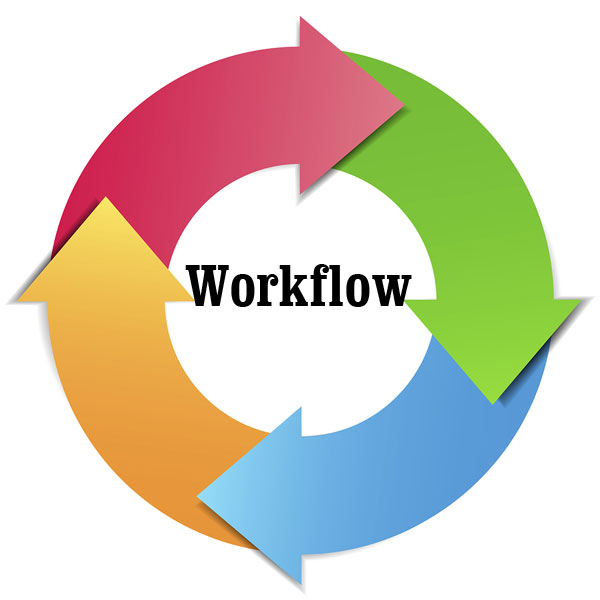 This is where your organizational skills and planning are critical. If your company has done no previous inbound marketing, your plan might begin with updating and creating content for your website and social media that supports your marketing goals. This might mean creating an area on your company website that provides information directed at those in the awareness and consideration stages. One easy way to address this is to add a section to your website for just this purpose. You can create a main navigation area for "Why Choose Us," and from this landing page, you can link to the topics that prospective clients and customers need to know.